Today's post is something a bit different. About 6 months ago I stumbled onto one of my favourite sites for the first time. Since then it's become one of my go-to places on the internet, especially on days when I'm feeling uninspired or sad. I thought I'd dedicate a blog post to it in case it could help out anyone else in the way it's helped me :)

Chibird is a tumblr blog run by a girl called Jackie. She regularly posts the cutest drawings (or gifs) that are truthful, motivational and thought-provoking (as well as a few that are just downright cute). A short visit to her site is guaranteed to get me feeling revitalised, which was so helpful during my last year at uni!
Everyone should go check out Chibird (
here
), but in the mean time here are a few of my favourites.
*blushes*
Jackie's positive bunny series is my favourite! Those bunnies always have something nice to say!
Some of Jackie's posts are educational as well as cute!
Those study bunnies sure did help me study!



















This one made me laugh. An accurate representation of my life a few months ago!
I just want to say thanks to Jackie (in case you somehow make it over to this part of the internet). I found your tumblr at a time when I was really struggling, and it cheered me up no end.
I hope everyone else loves Chibird as much as I do! There's so many cute animations on there, and I had trouble choosing my favourites! Do you have a favourite site you visit when you're feeling down?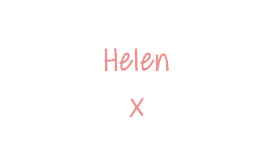 Disclaimer: all artwork belongs to Jackie at Chibird, whose tumblr can be found
here.